We all know the scenario, unscheduled fire drill…is it a fire? is it a false alarm…?or is an active shooter looking to flood the halls with potential victims? Many times you won't know until it's possibly too late.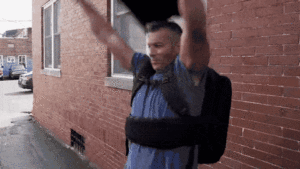 Unfortunately this is the thought that goes through every educator's mind and you have nothing to do, but line your kids up and exit your classroom, hoping and praying it's a false alarm.
To help teachers protect themselves and their students, school districts have been purchasing the Bodyguard Armored Backpack for the classroom. The backpack works because it allows the teacher to put on protection without alarming the children. And if trouble arises they can deploy it for instant front and back protection. 
It's a one size fits all solution that will sit in the classroom unnoticed until called upon. There are no complicated movements and you don't need to take it off to deploy it. You simply put it on and go…and if there is a false alarm, no one will be the wiser as you return to class and continue the lesson.
Is this the 100% solution to stopping a tragedy? No, but it is essential lifesaving personal protection equipment that will give the person who is willing to put themselves in the line of fire a fighting chance.
The Bodyguard Armored Backpack can also be outfitted with trauma kits, pepper spray and other lethal and less lethal tools. While we continue to work to minimize these tragedies, the Bodyguard Armored Backpack is an immediate part of the solution.
To learn more visit Bodyguard Armored Backpack
Discounts are available to schools, and other government agencies.